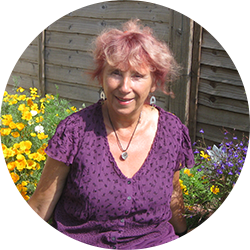 I am a freelance textile artist using paint, dye, silk and thread to create embroidered wall hangings and panels, silk scarves and watercolour paintings.
The interplay of light and colour are the key influences that factor in my work which draws its inspiration from landscape, gardens, folk art and my travels to Asia and Europe, especially Poland.
I give illustrated talks and run workshops throughout the UK and abroad.